D'asti


BLOODSTAMPED IN A SPECIAL WAY
---
Da Costa x Lauries Crusador xx x Warkant x Wenzel x Shogun xx
Colour: brown
Born: 2019
Size: 168 cm
Breeder: Christian Heinrich, Staffhorst
Licensed: licensed Hanover 2021 as well as approved for Oldenburg, Westphalia and DSP, and other breeding associations in preparation
WFFS: negative, no carrier
Stud fee advance payment in FS:
(100% refund in the case of non-pregnancy and a live-foal guarantee)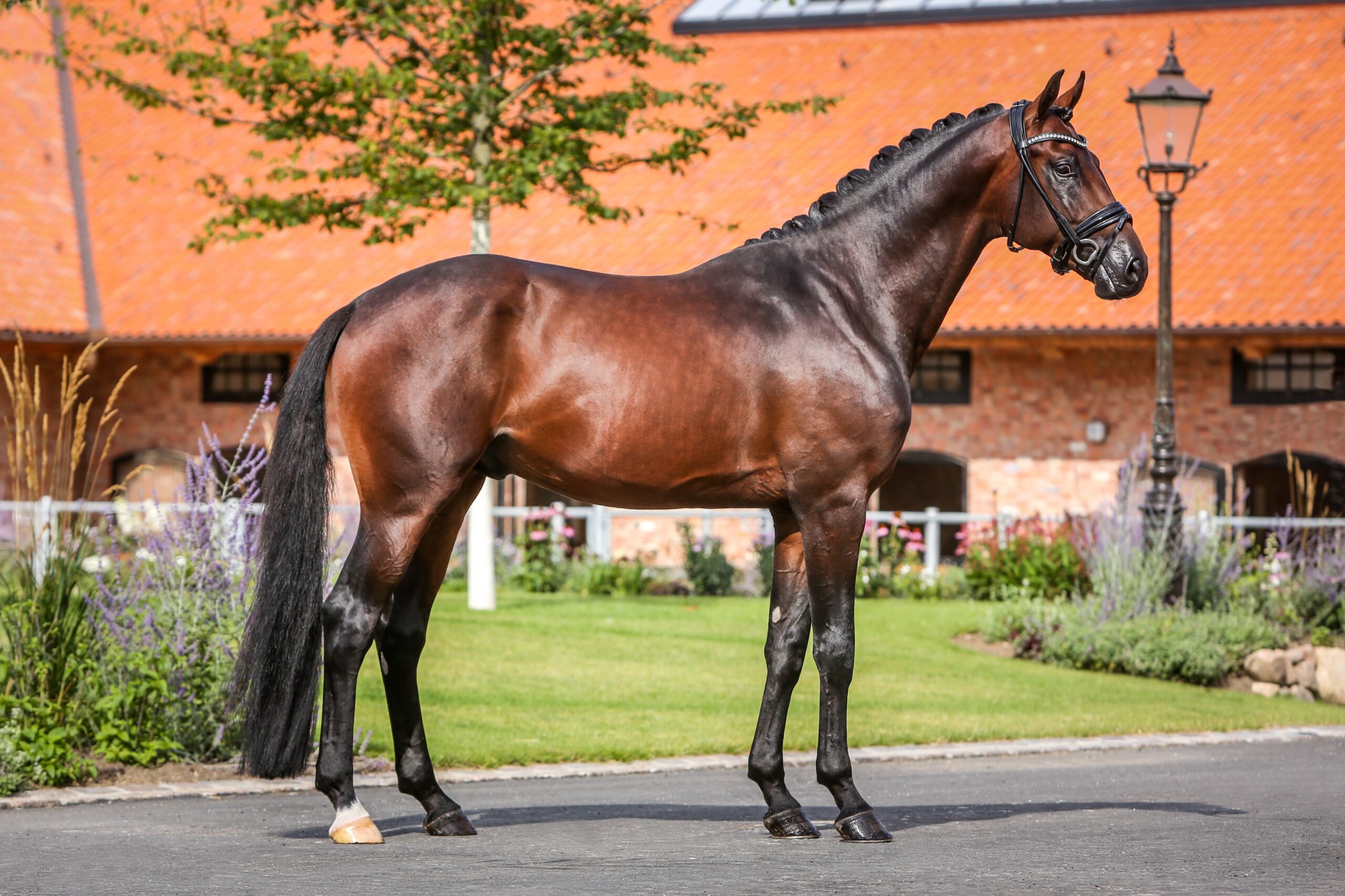 A performance stallion with a special bloodline (50.2% thoroughbred) from the successful Idria line. D'Asti has an active hind leg which he uses dynamically in all basic movement types of high quality. Both trot and canter are uphill and the good lined stallion, with the most beautiful type and the best foundation, impressed us from day one with his willingness to work and his natural balance. D'Asti convinced the judges at the 50-Day-Test, where he received 8,5 for his character, interior and willingness to perform. 
His sire Da Costa, who is only 8 years old, has already won at advanced level and his sire Dimaggio (World Champion of 5-year-old dressage horses) is in a class of his own with 25 licensed offspring and an international show breeding value of 172 points. Also interesting is Dimaggio's dam's sire, the Holstein stallion Coriander, known as an outstanding dressage sire, who won his first Grand Prix as a seven-year-old. In the fourth generation, the coveted Thoroughbred connection can be found through Amigo xx.
The dam St. Pr. Lucia, a daughter of the thoroughbred Lauries Crusador xx, has already produced several offspring that have been successful up to Prix St. George. The dam line of Idria stands for successful sport horses like Breitling FRH, Don Martillo and many more. We are looking forward to the training of this charming stallion and to this very interesting blood alternative.
Gallery
D'Asti's Offsprings
We are looking forward to the first crop of D'Asti's foals in 2023!